Kids Dance & Musical Theatre Classes
Unlike some traditional dance schools in Hong Kong, our kids' dance classes are delivered in a fun, loving and safe environment to learn dancing techniques joyfully and fall in love with dancing. Students will learn dance techniques in an imaginative and interactive way as our teachers adopt an array of inviting imageries that are full of stories. From the "lollipop" 5th position arms to the long "French fry" tendu legs. Our dance classes include ballet, jazz, and K-pop. We base our class plans on themes that the children can connect with.
Every term we change our theme to what is current for all of our under age 5 classes. 
Ballet with Mommy (18 months - 3 years old)
(Accompanied class with 1 adult)
Spend quality time with your little dancer! Dance is a great activity for parent-child bonding! It allows for creative interaction, collaborative learning and gives children a sense of security and confidence to participate. We specialize in early childhood ballet learning and offer mums with 18 months to 3 years old toddlers to learn the beautiful art of ballet together. With sing-along songs, tiptoes, arm positions and much more, we enable toddlers kinaesthetic senses which will be essential later on in life. Mommies may need to help their ballerinas move at the beginning but as the weeks go by, you will be amazed at how quickly these little ballerinas' movement and muscle memory develops.
This class also prepares kids for the next level up (Ballet 2-3 years) where ballerinas will partake in class all by themselves.
Ballet - Royal Academy of Dance Syllabus (Age 2+)
Growing up in this joyful ballet journey, they will train to be confident to dance independently and with peers. With step-by-step instructions and friendly support with classical music, kids feel more comfortable trying out new things in the accompaniment of classical music. Our kids will learn without fear in such a safe class environment. Our kids' ballet class aims to create a safe environment for them to learn without the fear of getting wrong. We hold open class at the end of each term where children get to perform in front of their parents. Students also have the opportunity to take ballet exams in the Royal Academy of Dance annual examinations (RAD exams) from May to June each year in Hong Kong.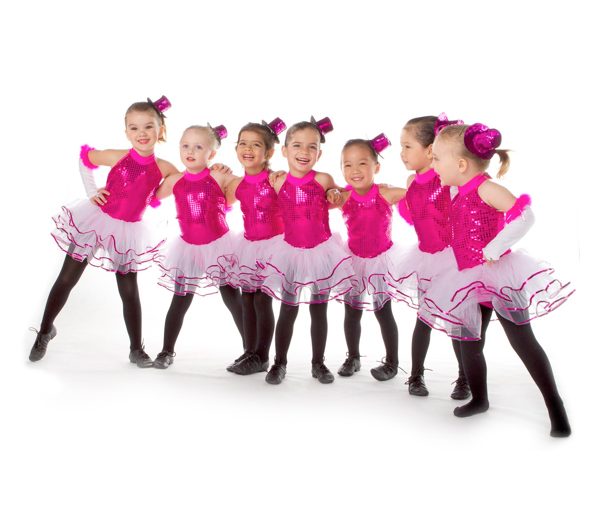 Jazz - Jazzaddict Australasia Syllabus (Age 3+)
Jazz is well known for its funky music. It increases both their strength and flexibility where children can explore and be creative with their movement. Our kids' jazz is perfect for them to explore and develop their own dance style. Your child may become the creator of the next moonwalk!
K-Pop (Age 5+)
K-Pop, also known as Korean pop, has become a trend sweeping the world including Hong Kong for its distinctive choreography and addictive melodies. Our Kids' K-pop class includes girls groups' sweet and sassy moves and boy bands' sharp and edgy dances. You will learn your favorite trend-setting routines and enjoy nonstopping Korean vibes.
Musical Theatre (3+)
Let's come together, discover the thrill of bringing characters to life, expressing emotions through movement, and singing with heart and soul. Take a glimpse at the joy and excitement as our students showcase their dancing, acting and singing prowess here at our Musical Theatre classes where confidence soars and hidden talents shine.
Music Movement & Me (18 months - 3 years old)
(Accompanied class with 1 adult)
Designed for toddlers, our Music Movement & Me class emphasizes parents and children learning together. It is a great activity for parent-child bonding and helps develop children's motor skills, body coordination, and sense of rhythm. The course also includes appropriate creative movement and dance steps, such as those suitable for classical music and percussion. It uses a variety of props and musical instruments to enhance rhythm, basic tempo and music talent. Specially, this course enables children to practice social skills with peers.