Kids Parties
Give your child the best birthday with Twinkle Dance parties!
Check out our party package!
Are you stuck for ideas of what to do for your child's birthday? Does your child love dancing around? Are they constantly full of energy and looking for fun? Then look no further, Twinkle Dance hosts dance parties; taking away any stress of organizing party games and entertainment. All parties include the following:
1. Choose Your Own Venue
One of our own Twinkle Teachers will come to your chosen venue, bringing along all the props and equipment used in the party.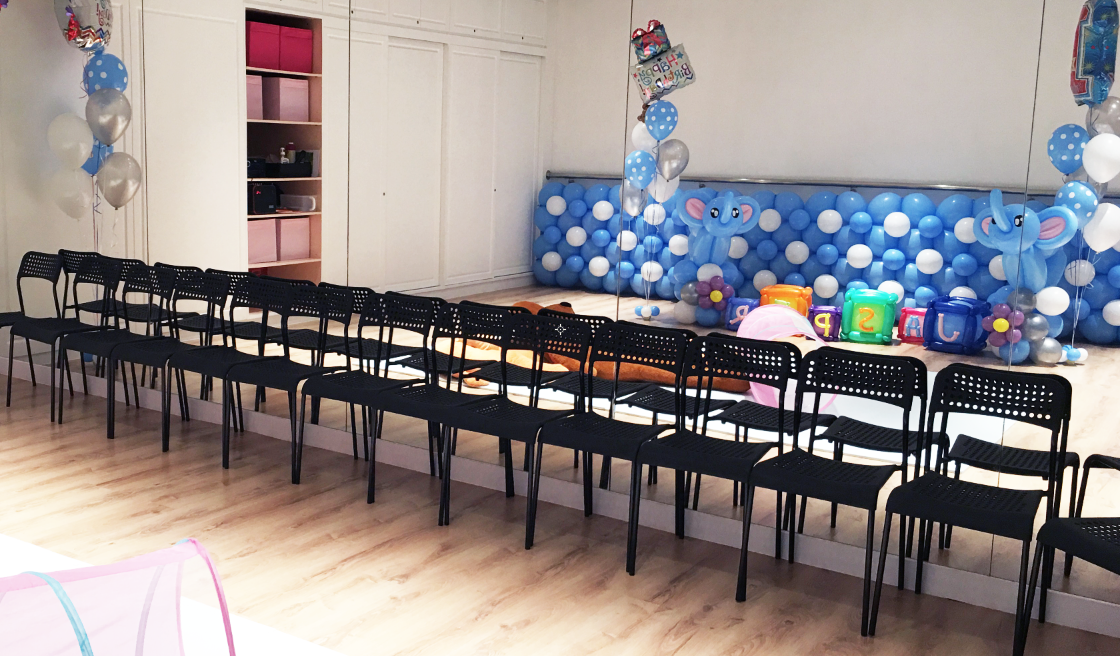 2. Dance Activities & Games
Our instructor will play a series of dance games, to get the kids all pumped up!
(Musical Statue, Body Rolls through the Hoops, Balloon Racing, are just some of the few favourites!)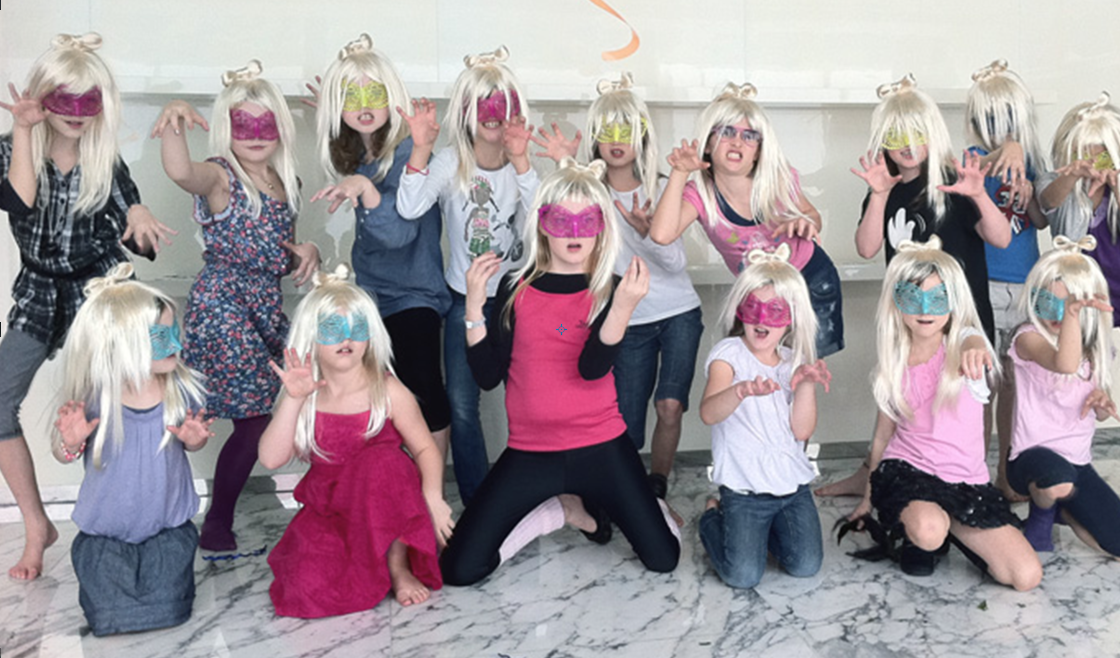 3. Learn Your Own Themed Routine
Our teachers will choreograph and teach a dance routine to any theme of your choice, whether it be their favourite princess or the latest pop song. Then it's Show Time! Mommies and Daddies get your cameras ready and enjoy a mini dance performance.
Age 2 - 4 Themes
The Mermaid
Be part of Ariel's world and explore the world under the sea. Meet some of her friends like Flounder, as they escape from the sharks, Jelly Fish, spinning and twirling in the sea, Starfish, swimming freely until you meet your handsome Prince Eric.
Alice in Wonderland
Crawl through the rabbit hole and enjoy a tea party with Alice and her friends. Dance silly moves with Mad Hatter, bunny hops with the White Rabbit, play golf with the Queen of Hearts and her soldiers, and share a cup of tea with Alice and the beautiful White Queen.
Princess Gathering
Become one of the beautiful princesses as we join to have a Princess Gathering. First tidy up the castle like Cinderella, then climb down the from the tower with Rapunzel, and explore the small villages with Belle. If you get tired, take a quick nap with Aurora then pick some apples with Snow White and of course put on your tiara & glass slippers to waltz with your handsome Prince Charming.
Frozen Queen
Freeze! You've turned into ice, as you enter the world of the Ice queen. Let it all go as you dance and explore your magic powers. Build a snowman under the sun, and be ready for the bumpy sleigh ride with Anna & Christoph, as you adventure to find the missing Elsa.
Jungle Adventures
Welcome to the jungle, a world filled with exotic animals. Can you swing from tree to tree like the Gorillas looking for bananas? Or spread your wings and fly in the sky like the big colourful Birds? Or the sneaky Lions laying low, eyeing on its prey? Or will you be the gentle Elephants playing and splashing water in the pond?
Treasure Hunt
Sail off to the treasure island, as you start your journey to uncover all the secret, hidden treasures. Be ready for all the adventures ahead: sail across the sea, sword fights with the pirates, cross the river filled with crocodiles…. Will you find the hidden treasures?
The Circus
Have you been to the circus? Play some magic tricks with the magician, dance to some silly songs with the funny clown, twirl and spin with the ribbon ballerinas, and plays some games with the hula hoop dancers.
Age 5+ Themes
King of Pop
The Legendary King of Pop, Michael Jackson, lives on through his music. His classics, such as Thriller, Beat it, Dangerous, Smooth Criminal, is carried on throughout generations. So let's put on some sparkling gloves and moonwalk to one his famous hits.
Pop Princess
Who doesn't know the lyrics to the latest hits from Pop Princesses like Taylor Swift, Selena Gomez, or Beyonce? After a birthday party with Twinkle Dance, not only can your child sing to these hits, they can now dance and groove with their friends, and become just like their idols, a true super star!
Heart throbs
Heart throbs like Justin Bieber, One direction, and Bruno Mars just melted all of our hearts……..with their music. Now learn the right moves to rock out to your favourite tunes and have a blast "loving yourself"!
Kpop
Korean pop music has taken the world by storm. You may not know Korean but you must recall the famous "Gangnam Style" or even know the catchy cowboy step. Kpop has a lot more to offer, so come try our Kpop dance parties and find out what it's all about!
4. Complimentary Party Bags
Every child will receive a special party bag which is included in this wonderful package. One less thing for you to worry about!
Studio Hire (Additional)
Planning to have a party with over 15 children and don't have the space for them? We also offer our very own dance studio as a venue for hire! Our professional studio is equipped with surround sound system for music blasting and full length dance mirrors giving your child the full experience of being a dancer. Other facilities such as changing rooms and tables are also available.
Pricing
10 Children
$1,700 for 1 hour
Additional Guests
$100 added per each guest
Studio Hire (Optional)
$500/hour