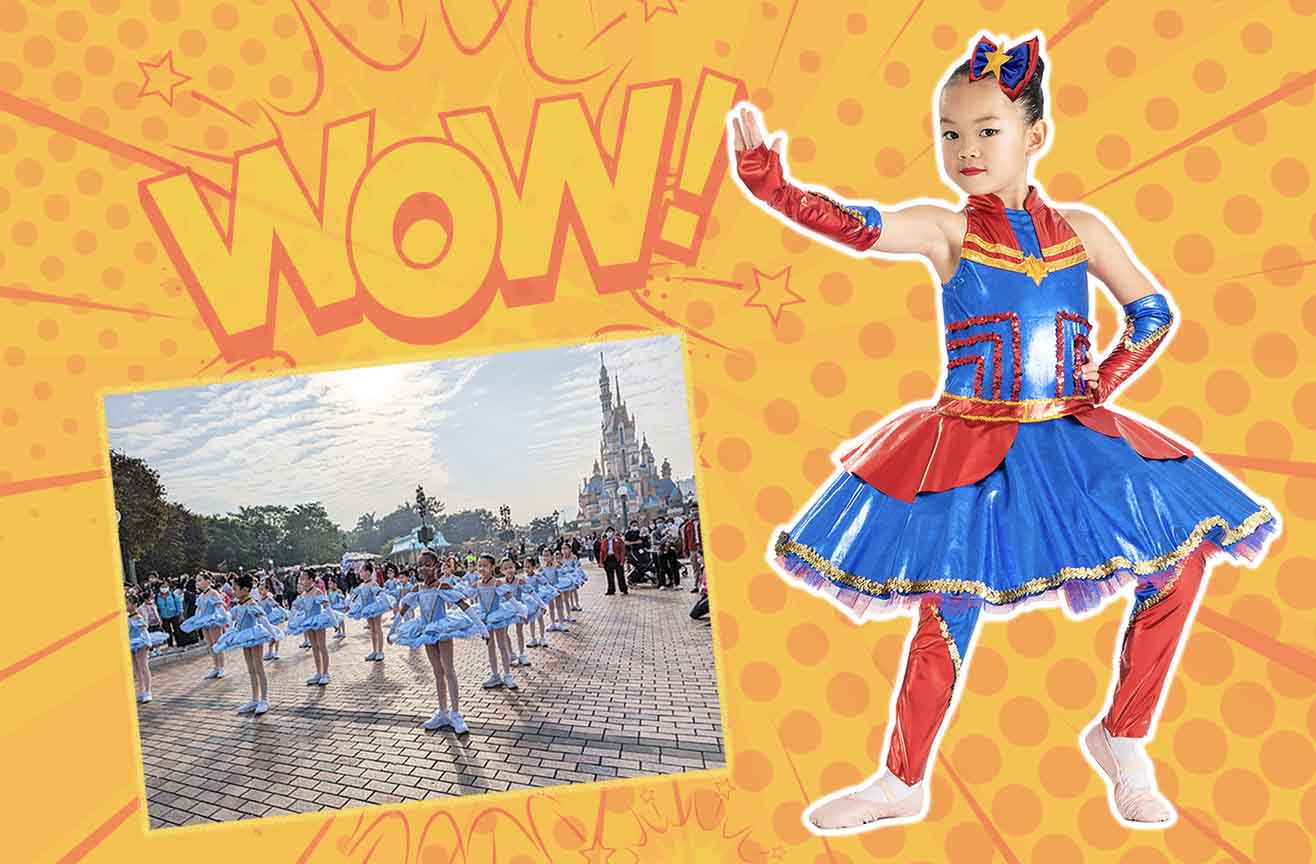 SUMMER DISNEY PARADE TEAM
Have you ever dreamed of what it would be like to be a part of the parade and dance at the most magical place on earth? Why not join us and boogie down Main Street USA at Disneyland this Summer? Step into a world of adventure as we will be parading to the theme of Heroes Assemble at Disneyland! With courage in your heart, soar to new heights as you bring to life the heroic character within you. Unleash your inner strength as you dance to the uplifting melody of "True to Your Heart" and let it guide you towards triumph. Our gorgeous superhero costumes will be specially designed by Tutulamb to make it a marvelous and memorable performance!
Summer Camps
Ballet, K-Pop, Musical Theatre (Monday-Friday)
Take advantage of this summer to dive deeper into your dance training with our 5 day summer camps! Let's keep ourselves cool this summer holiday by joining the Queen of Ice on her adventures in our frosty themed Ballet camps. Are you a BLINK? Our Summer K-pop camps are soon to arrive and we're about to get our hearts pumping in our 'Blink' and 'New Jeans' camps. Our brand new Musical Theatre camps are brought to you and hosted by Creative Collab.
Regular Summer Classes
Join us for a summer adventure filled with magical, mystical and powerful dancing! Tiptoe, spread your wings, and fly with unicorns in our "Unicorn Rainbow Adventure" classes for young children! Ballet classes for age 5+ dancers will embody the grace and elegance of famous ballets like "Sugar Plum Fairy," "Black Swan" or "Giselle". If you are a fan of upbeat music, our Jazz and K-pop classes are perfect for you! Groove to the catchy tunes of Miley Cyrus's hit songs in our jazz class, or move to the beats of ITZY, Le Sserafim, and Seventeen's songs in our K-pop class.
Not sure which class to choose? No worries! Our Summer Flexi Pack allows you to experience all three types of dance and make unforgettable memories with us this summer!