PRINCESS GATHERING (Ballet for Age 18 months +)
Let's party like princesses this summer as we gather together with our favourite fairytale princesses to curtsey, twirl and dance! Flying on a magic carpet, we'll dance with Jasmine under the desert sun. Putting on our fanciest dresses and glass slippers to match, Cinderella will guide us along the dance floor at the Royal Ball! Waltzing hand in hand with our Prince in disguise, Belle teaches how not to step on the toes of the Beast. After all that dancing, we'll stretch and rest until we catch some zzz's as Sleeping Beauty falls asleep waiting for her true love's kiss. Visiting every princess you could ever imagine along our journey, let's put on our tiaras and show off our best tip top toes!
K-POP (Ages 3+)
Not only do they suit our Twinkle Dance colours, but BLACKPINK is also one of our favourite K-Pop girl groups! Dance to BLACKPINK all summer long in our K-Pop classes. Learn their iconic choreography step by step, and for our students ages 3-5 they'll learn a modified version of the choreography to "Ice Cream" while still capturing the true essence of K-Pop! Our ages 5,6, and 7 year old students will learn to dance to "How You Like That". All things girly and twirly, our students ages 8-12 will learn a routine to "Love Sick Girls"! Just like the Queens of K-Pop, we'll move to the lyrics and feel the rhythm of the beat!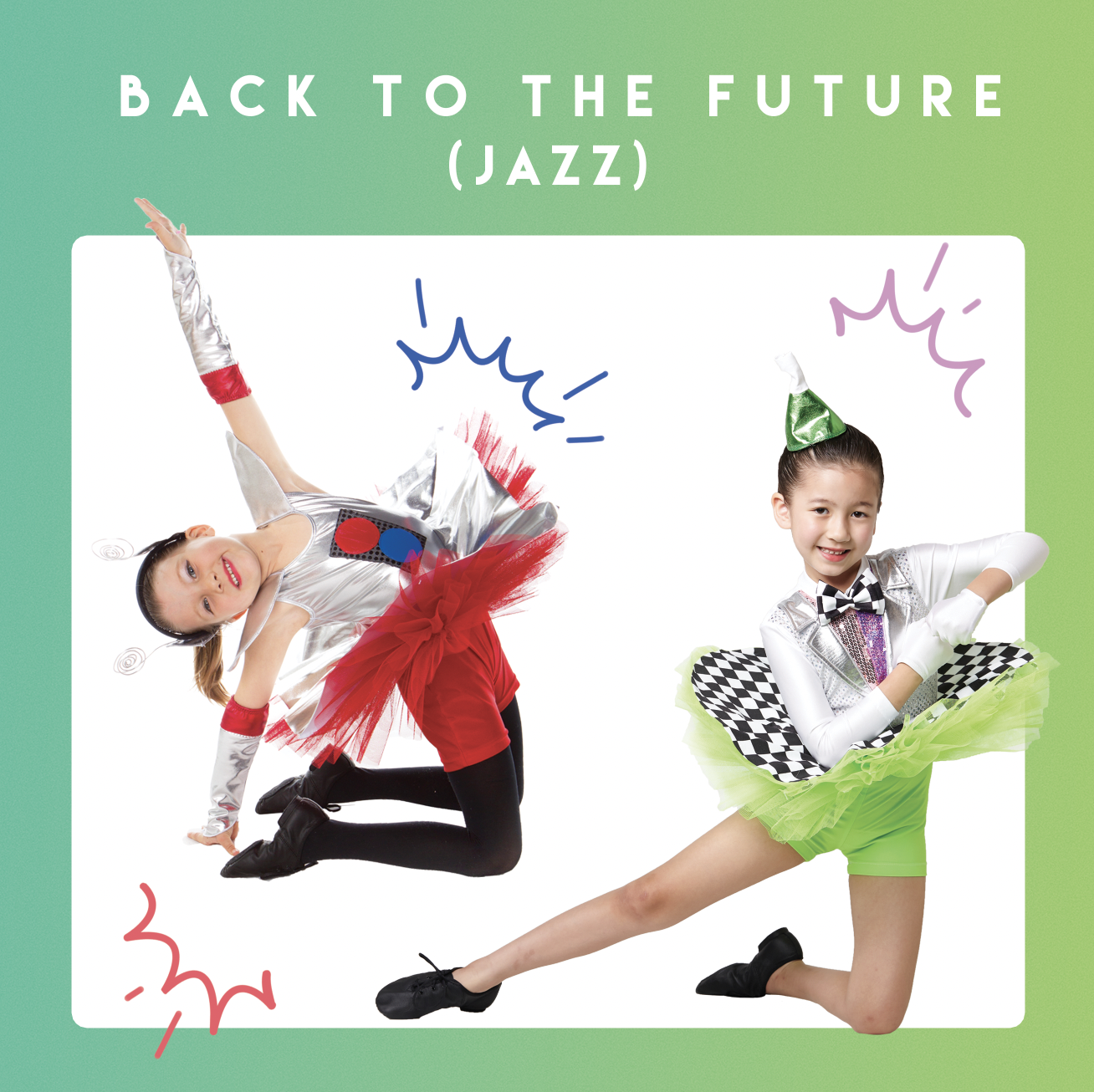 Back to the Future (Jazz for Ages 3+)
Mastering time travel can be just as hard as coordinating a kick ball change! Grab your lab coat as we become Mad Scientists experimenting with time travel only to find ourselves in outer space! Talk about an experiment gone wrong! As we float, bounce and bolt across the universe, we meet Space Rangers who help us navigate the amazing planets and stars. Merging science with dance, who knows what amazing strides we'll make? Blast off into infinity and beyond, and let's swing by the summer sun!
K-Pop for Boys (Ages 5+)
Paying homage to our favourite Korean boy bands like BTS and GOT7, our K-Pop for Boys classes will light up the studios like dynamite! Learn show stopping moves and how to command the stage, all while dancing to the latest and greatest K-Pop tunes. Become the Kings of K-Pop with every step, pose and dazzling formations!
Open Class On-Stage (Ages 3+)
It's been quite some time now since our students last performed for their families and friends. So we are very excited to announce that we will be hosting our first ever Open Class On-Stage this summer! This performance opportunity allows our students to showcase their dance moves in front of their families and friends! Though this open class isn't a formal stage performance, students will get their very own custom made costumes designed by Tutulamb, perform at a studio theatre, and receive a certificate to mark this special occasion! Students enrolled in our Flexi Summer Pack are eligible to participate as they learn a dance routine over 8 classes within the same dance style (Ballet, Jazz, and K-Pop). Enrol now to start your summer with some dazzling dance moves, and end it with a fun and fantastic open class on-stage!
Disney Parade Camp (Ages 6+)
Performing at the happiest place on earth through our Disney Parade Camp, students ages 6+ can join in on this special performance experience as we parade along Disneyland's Main Street! Dancing to "Kiss the Girl" from The Little Mermaid, students will learn a new dance routine, get their very own costumes designed by Tutulamb, and then showcase their moves at the Disney Parade! Rehearsals will be held every Saturday or Monday, and to make sure our students have fun and dance with confidence, they must attend at least 7 rehearsal classes. Make this summer magical and memorable by enrolling into our Disney Parade Camp!